When it comes to travel, I find it best to seek a destination that can be a launch pad for a variety of nearby attractions to explore. Deming is such a place. There are several exciting sites worth visiting that are only one to three hours away. Here are some of our favorite day trips. Each is worth the visit and will make your day.
The City of Doves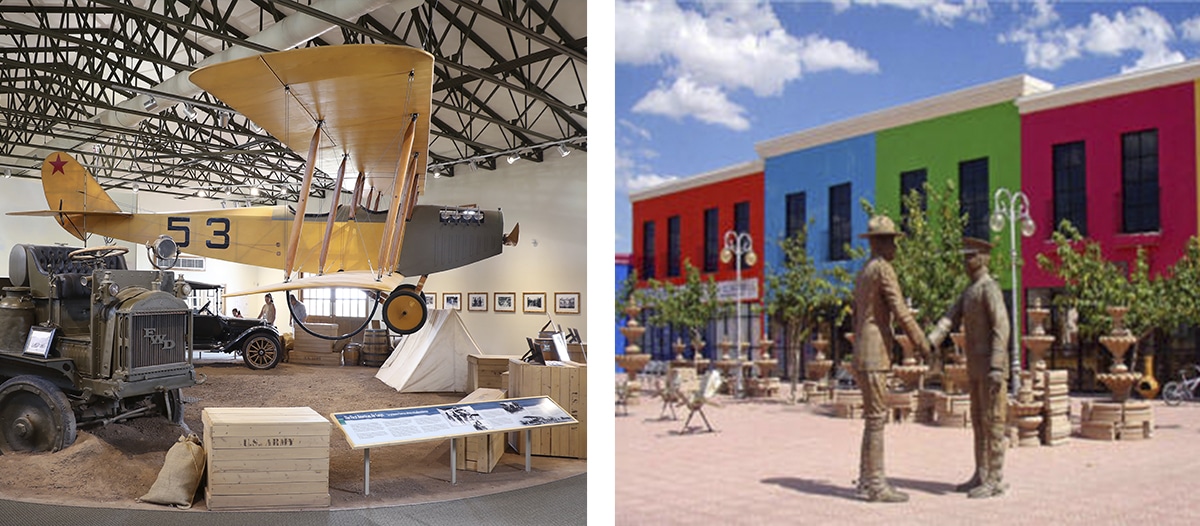 In Deming, you're tantalizingly close to crossing the border and making a getaway to another country. Take a journey along the Mimbres-Paquimé route, which showcases archaeological and cultural treasures as you drive from New Mexico to Old Mexico. At historic Columbus, a 45-minute drive from Deming, you'll cross the border into the Mexican state of Chihuahua and discover Puerto Palomas de Villa, the City of the Doves. (Many visitors like to leave their car in the free parking lot on the U.S. side and simply walk across the border.) Better known as Palomas, this colorful Mexican town is filled with shops, including the famous Pink Store and Restaurant, where you can feast your eyes on arts and crafts from across Mexico and savor authentic Mexican food. Try the queso menonita, the famous local cheese the restaurant uses in its chile rellenos and other dishes. Made in a nearby Mennonite community, this cheese is the reason many visitors trek to Palomas.

For more than 25 years, the Lescombes Family Winefest has honored the greatness of the grape. This festive weekend in late September/early October is a barrelful of fun, with grape-stomping and cork-pulling contests, VIP winery tours, live music and dancing, kid's activities, a silent auction, craft vendors and even fireworks. Of course, you'll also get to sample award-winning wines and craft beer. It all takes place at the D.H. Lescombes Winery & Tasting room in Deming.
The Final Frontier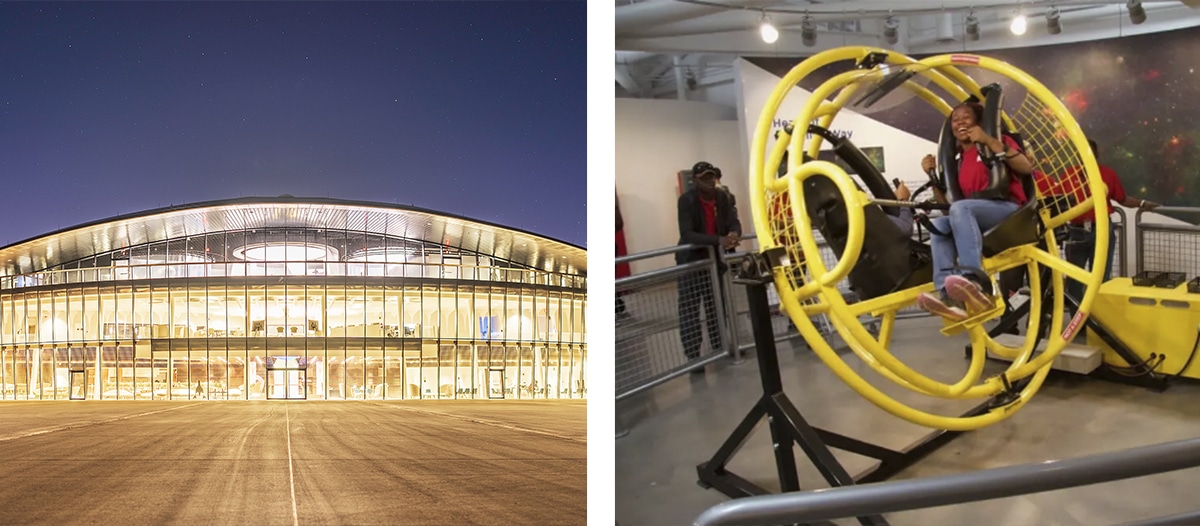 Ready for an adventure that's out of this world? Strap yourself in and head to Spaceport America, located 1 hour and 26 minutes northeast of Deming. The world's first commercially licensed spaceport lies in the Jornada del Muerto desert basin, on an 18,000-acre site. While launches are closed to public viewing, you can visit the facility with Final Frontier Tours, meeting crew members, riding the G-Shock Simulator and admiring the spaceport's futuristic architecture. For tour information, call (575) 267-8888 or visit: https://spaceportamericatour.com/
White Waves of Sand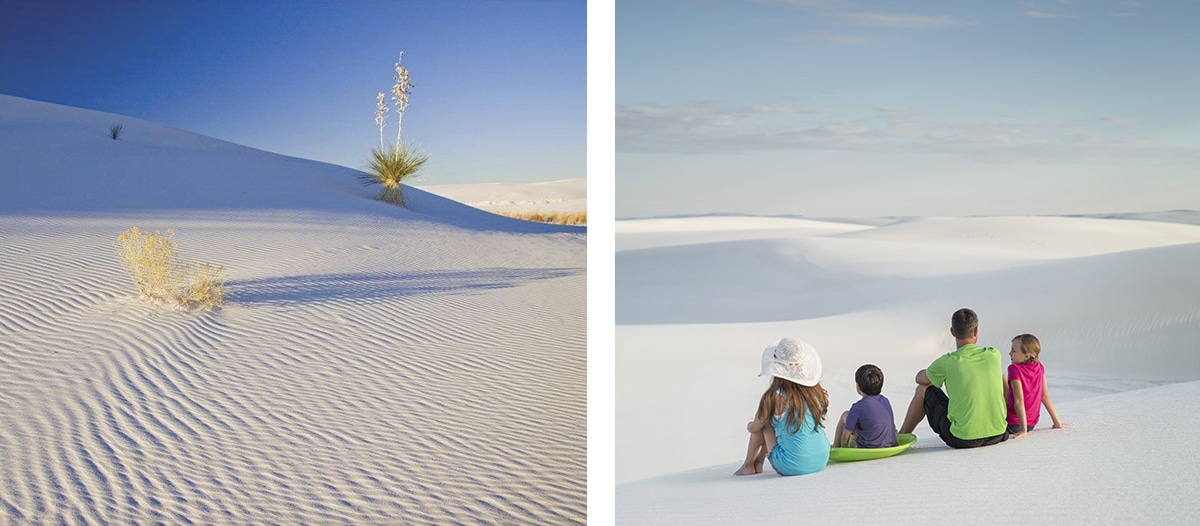 One of the world's most glorious natural wonders lies northeast of Deming—the majestic White Sands National Park. Located in the Chihuahuan Desert, 1 hour and 42 minutes from Deming, the world's largest gypsum dune field stretches across 275 square miles, and the expanse of wave-like shimmering sand is visible from space. This white wonderland is yours to explore, sledding down sandy hills or heading out to hike and camp the backcountry, where the night sky's brilliant stars will dazzle you. White Sands is filled with wildlife and plants along with evidence that hunter-gatherers were here some 10,000 years ago.

When you're ready to tee off, the Rio Mimbres Country Club is ready for you, with a popular public golf course offering scenic views and challenging play. The course's desert landscape features two lakes, 14 bunkers and the first hole of this 18-hole course overlooks the dramatic Florida Mountains. The club also offers three practice areas and a driving range.
Fine Wines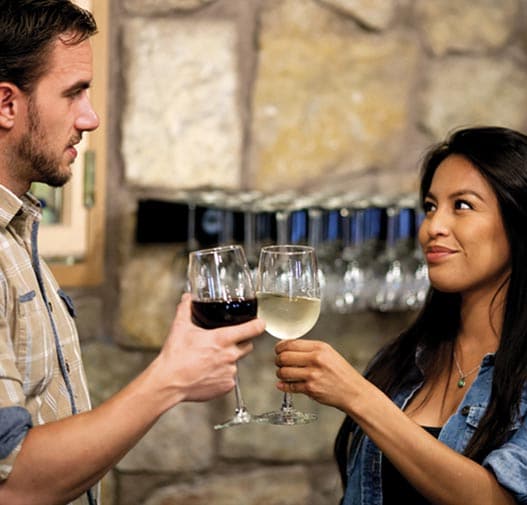 When it's time to unwind, check out Deming's world-class wineries, producing award-winning wines with New Mexico grapes. Try a flight of Hatch Chile Wine infused with red or green chile, at the D.H. Lescombes Winery & Tasting Room. Lescombes Family Vineyards, owned by sixth-generation winemakers, is Deming's largest winery, producing more than 40 wines. A tour of the winery includes a VIP six-barrel tasting.
At Luna Rossa Winery, award-winning wines are made exclusively from grapes grown in the Mimbres Valley, near Deming.  Founded in 2001 by fourth-generation winemaker Paolo D'Andrea and his wife Sylvia, Luna Rossa offers an enchanting tasting room, a sweet spot for sampling excellent chardonnay, cabernet sauvignon and chenin blanc.
Lodging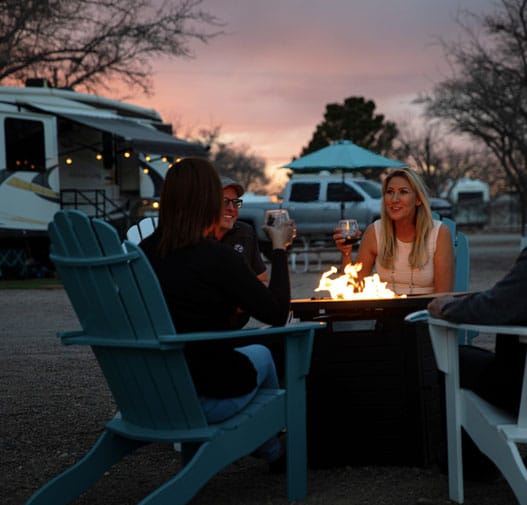 With 15 RV parks to choose from, Deming is a snowbird's dream. Relax and enjoy loads of sunshine, stunning mountain views, and every amenity you might need, from a heated pool and hot tub to Wi-Fi, hot showers and laundry facilities. You'll also find a wide range of hotels and motels, all conveniently located, friendly and affordable.
Dining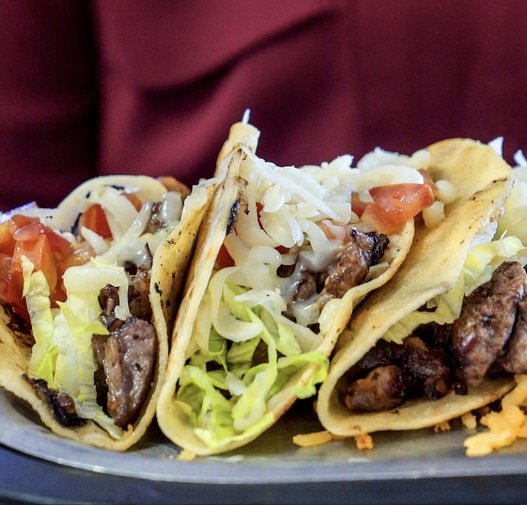 When it's time to dine, Deming's got you covered, no matter what kind of cuisine you crave. Our local green chile is famous and you'll find many restaurants serving the staple in creative ways, from the iconic green chile cheeseburger to green chile enchiladas and green chile meatballs. Remember, when you're heading out on an adventure, it's easy to pick up a lunch to go.
For the complete list of lodging, RV parks, campgrounds, restaurants and more, visit DemingNMTrue.com. Be sure to explore the website, as we've made some exciting updates and added a Spanish language option.  And you'll see fantastic photos of Deming's natural beauty that will have you reaching for your travel planner.