About / History of Deming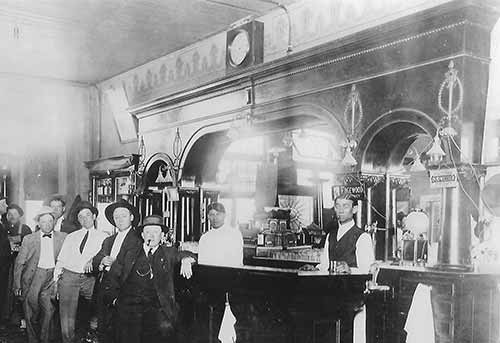 Deming was founded in 1881, but its history stretches back nearly a millennium, to the flourishing era of the Mimbres civilization. In villages along the Mimbres River, the Mimbres Indians lived, farmed and produced their world-famous pottery, painted with distinctive birds and animal figures. They vanished in the 13th century, following the arrival of Spanish settlers.
After the Americans came to the Southwest around 1800, Deming was known as a notorious Wild West town, where outlaws were banished after they'd been captured elsewhere. Nonetheless, in the 1850s, Deming became a stop on the famous Butterfield Stage Trail, the world's longest stagecoach line, which carried passengers and U.S. mail between St. Louis and San Francisco.
More fame came in 1881, when Deming was established as a prominent railway town, named for Mrs. Mary Deming Crocker, the wife of railroad baron Charles Crocker. Here, the Southern Pacific met the Atchison, Topeka & Santa Fe, thus completing America's second transcontinental railroad.
Over the years, Presidents Hayes, Harrison, McKinley, Roosevelt and Truman all were met with a grand welcome at the Deming train depot, which sits across the street from Pit Park.
Today, Deming is a vibrant community in the heart of the Old West, known for its outdoor adventures, world-class museum, award-winning wineries, annual events and more.