Historic Downtown Walking Tour
For a time-traveling adventure, head out on downtown Deming's self-guided Historic Landmark Walking Tour. Of the city's 37 buildings with historical significance, 16 are on the State Historic Register and 4 are on the National Register of Historic Places.
The tour will lead you to 16 of these architectural treasures spread out over four city blocks. Begin at the Deming Luna Mimbres Museum, built in 1916 as a redbrick National Guard Armory. Across the street lies the famous Custom House, built circa 1889 as the home and office of Judge Seaman Field, U.S. Customs Officer, with its long portico Greek columns. As you continue the tour, you'll stroll past a classic 19th-century brick hotel, a turn-of-the-century pool hall and restaurant, and a Masonic Hall built in 1917. You can't miss Morgan Hall, the city's original City Hall and fire station, and the Deming Arts Center, where an original metal vault is now an office. Your journey ends at the imposing Luna County Courthouse, which dates to 1910 and is designed in the style of 19th-century Midwest public buildings.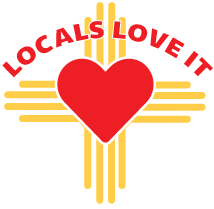 One of the most striking buildings on your walking tour, the Luna County Courthouse was designed by W.B. Corwin and completed in 1910. It features a clock tower, a Greek portico and a jail built with decorative brick. The courthouse was the site of the controversial trials of the Villistas, Pancho Villa's men who fought the Americans in the 1914 Columbus raid. The entire courthouse complex is listed on the National Register of Historic Places.