Adventure awaits in Deming! This vibrant city in the historic Old West is home to spectacular state parks, a world-class museum, an award-winning winery and a rich, riveting history. Located in sunny southwestern New Mexico, Deming has a mild climate that makes it the perfect getaway for snowbirds. A year-round calendar of exciting events draws visitors from far and wide. Take an enchanting getaway to Deming this season, and fall in love with this friendly, fun-filled community.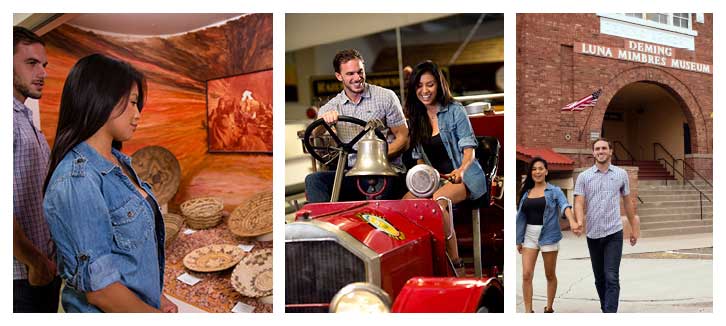 Discover the area's compelling history at the Deming Luna Mimbres Museum. The collection of world-renowned Mimbres Indians pottery reveals the art and culture of an ancient civilization that flourished in this Mimbres Valley region a thousand years ago. Then explore period-furnished rooms and experience the everyday life of Deming's residents of the 19th and 20th century. Tour collections of antique cars, quilts, toys and so much more. Visit the Western Area for a look at cowboy life, followed by the reproduction of Deming's railroad station and Harvey House restaurant, which documents the city's railroad era.
Now you're ready for a first-hand experience of Deming's rich history, on the self-guided Historic Landmark Walking Tour. View 16 of Deming's architectural jewels, including the famous Custom House, built circa 1889, a turn-of-the-century pool hall and restaurant, and a Masonic Hall built in 1917.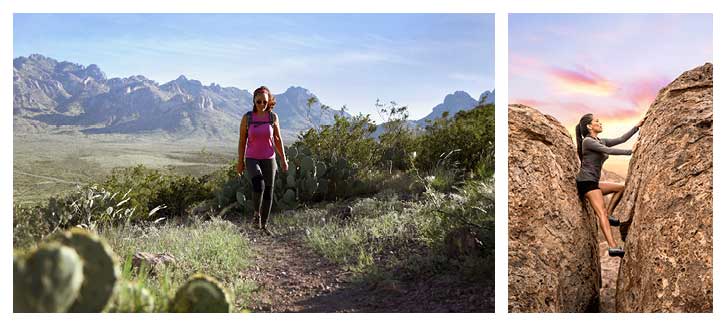 With three stunning state parks in its backyard, Deming is a big attraction for hikers, mountain bikers, rock climbers and other outdoor enthusiasts. City of Rocks State Park, one of New Mexico's most visited sites, took shape some 30 million years ago in the wake of a volcano eruption. View the mesmerizing beauty of volcanic rock formations sculpted by wind and rain into temples, towers and other dramatic shapes. Abundant wildlife includes antelope, javelinas and more than 35 bird species.
At Rockhound State Park, you can prospect for natural treasure, including opals, jasper, geodes, onyx and quartz crystal and take home your finds. That's because this is the first park in the country to allow visitors to leave with the natural objects they discover. You can also hike, mountain bike and enjoy a picnic in this park's stunning scenery.
History buffs are captivated by Pancho Villa State Park, which commemorates the 1916 raid of General Francisco "Pancho" Villa's soldiers, who attacked the small border town of Columbus and a military camp. This first armed invasion of the continental U.S. was also the last, and it sparked General "Black Jack" Pershing's famous pursuit of  Pancho Villa into Mexico. Located a half-hour's drive from Deming, on the Mexico border, the park provides a remarkable opportunity to explore this compelling history through historic buildings and an exhibition hall.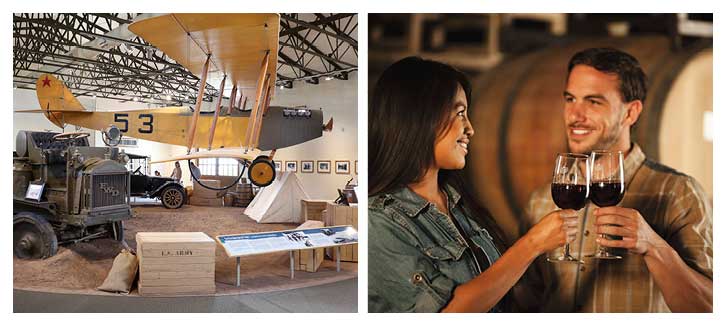 Deming also is home to the renowned D.H. Lescombes Winery & Tasting Room, which produces some 70 different wines. This year, the winery and tasting room hosts its 25th Annual Wine Festival September 28-29, a two-day celebration with live music and dancing, art, craft and food vendors, fireworks and, naturally, wine and craft beer tasting. The event takes place on a lovely lawn and includes grape stomping, a cork-pulling contest, VIP winery tours and more. Can't make it for the festival? Stop by any Friday evening, when the winery/tasting room offers live music and wine specials on the lawn.
Once you have experienced the magic of Deming it will keep you coming back for more.