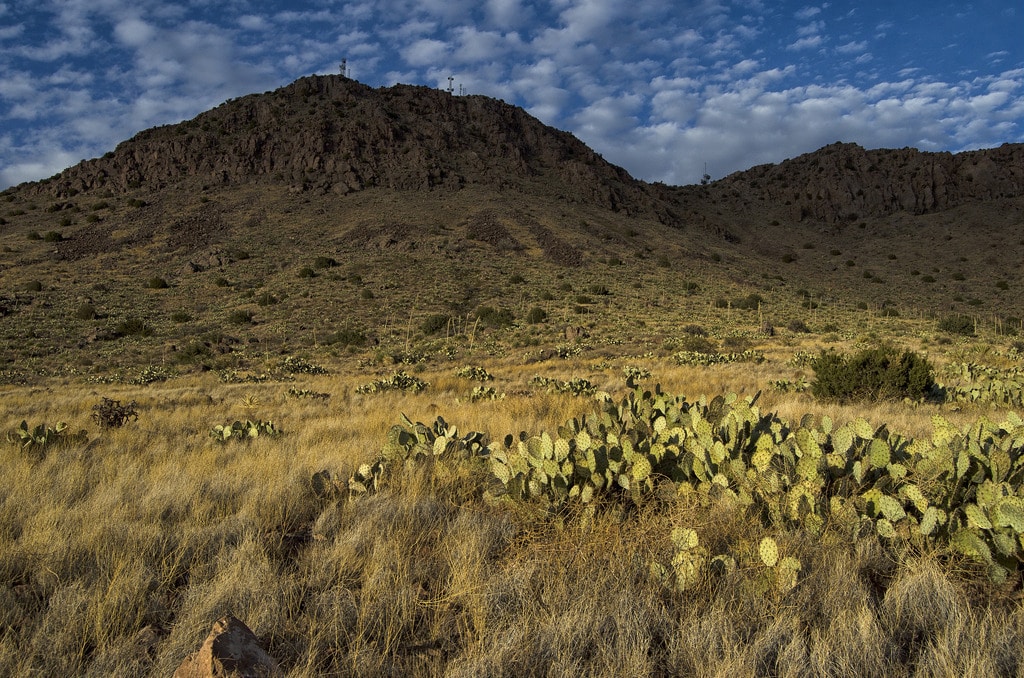 Rockhound State Park
Twelve miles to the southeast of Deming is Rockhound State Park . There are camping/picknicking units, a water system, a playground and sanitary facilities. Rocks and semiprecious gem stones are yours for the taking, such as quartz crystals, translucent chalcedony of white, bluish-grey, orange, and red hues. And you may even find a precious gemstone for your very own. There is a beautiful Panoramic View from the highest Northeast shelter.
Rockhound State Park's hiking trails offer breathtaking views of the 7,000-foot peaks of the Florida Mountains and colorful wildflower displays during summer. The trails vary in difficulty. Thunder Egg Trail takes you on a mile-long excursion and the Florida Mountain Loop Trail offers a moderate hike.

Stirrup Rd SE, Deming, NM 88030