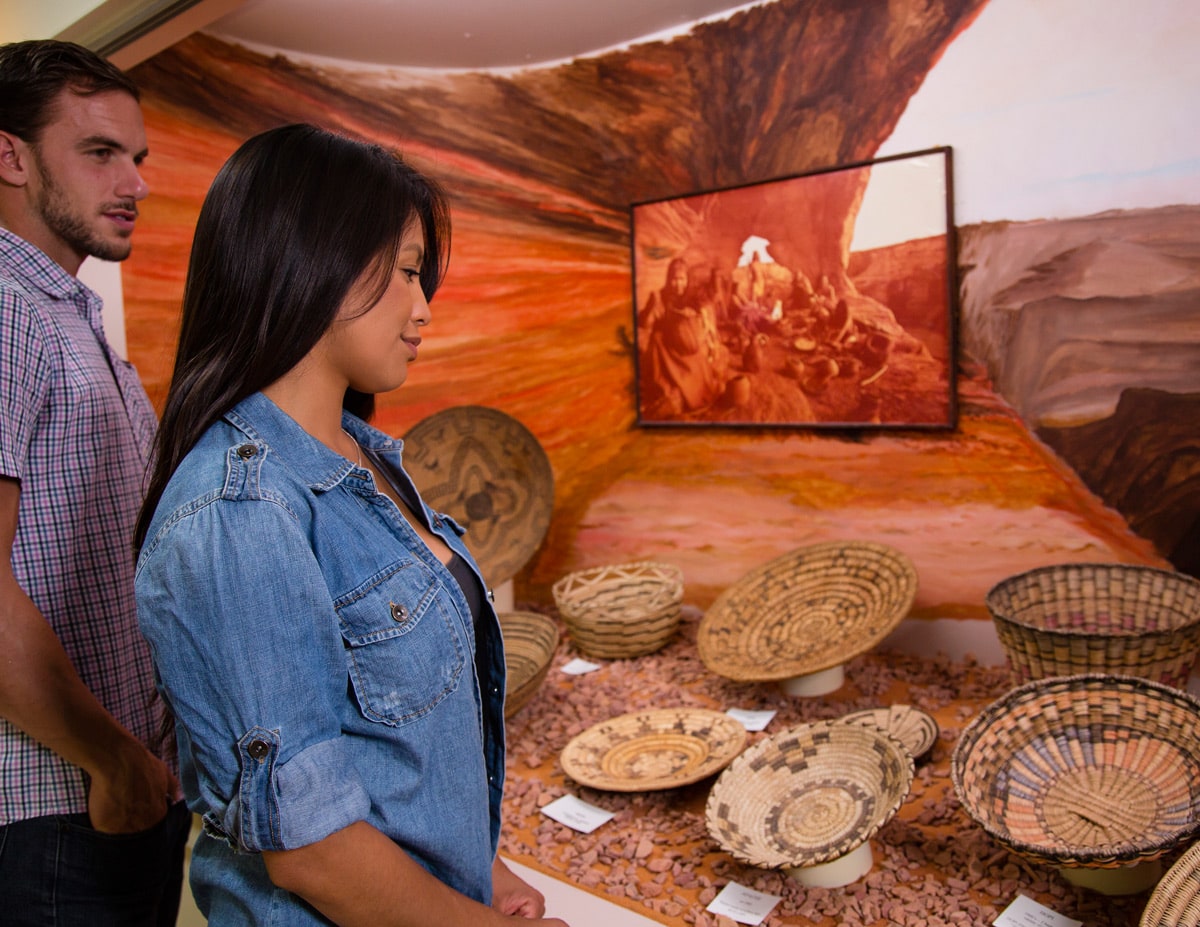 Deming Luna Mimbres Museum
The Deming Luna Mimbres Museum, regarded as the "Smithsonian of the southwest," is located at 301 S. Silver Avenue. This museum, organized and run by volunteers in the community, features exhibits about Deming, the region, and New Mexico. FREE with a request for a donation.
The Deming Luna Mimbres Museum houses exhibits relating to the everyday lives of the citizens of Deming and the Mimbres Valley. They include paintings, furniture, period rooms, antique machines and tools, toys, dolls, clothes, vehicles, farm equipment, war memorabilia, photographs, Indian artifacts, gems and geodes, and an important collection of Mimbres pottery. The Deming Luna Mimbres Museum was named for the City of Deming, Luna County, and the Mimbres Valley. It is housed in the old National Guard Armory, which is listed on the National Register of Historic Places and is also a State Historic Site. The best souvenir shop in Deming! There are many different types of memorabilia available to commemorate your travel to Deming.
The Deming Luna Mimbres Museum also houses the largest on display collection of Mimbres pottery. The museum's Pottery Room is a treasure trove, filled with pots of all sizes made between 950 and 1200 A.D. by the Mimbres Indians, who were among the area's earliest residents. Many of the pots are black on white, with interiors painted with animals and bird figures, but some are red on white. Amazingly, the Mimbres painted their intricate designs with brushes they created out of chewed yucca leaves.
The Deming Luna Mimbres Museum building was originally built as a National Guard Armory, completed in 1916 just two months after Pancho Villa's raid on nearby Columbus. Before it was finished, military troops slept there while the U.S. was recruiting troops to defend America's border with Mexico. Today, the museum is Deming's treasure, housing extensive collections of Mimbres pottery, antique autos, quilts, dolls, and period-furnished rooms. The Santa Fe Railroad donated the paint for the Harvey House exhibit so it would be true-to-life in authentic color.

301 S Silver Ave, Deming, NM 88030